We all know how overwhelming it can be when faced with an empty wall that needs to be brought to life. You want something unique that reflects your personality, but staring at a blank canvas can leave you feeling stuck and uncertain. Well, look no further!
This post is here to show you that adding character and charm to a room doesn't have to break the bank or send you on a wild goose chase for just the right piece of decor. With these 5 Easy DIY Ideas, there are so many ways to add interest to any space — without being complicated or costly. So let's get started: transform your space in no time by playing off its existing elements and expressing yourself through inspiring details!
Wall Decor Ideas to Refresh Your Space
Colorful Wall Art
Spice up your blank wall with bright colors and beautiful artwork. You can make use of old frames, wood pallets, or even fabric to help create colorful art that's unique to you! Make sure to apply clear sealant when the art is finished in order to protect it from outdoor elements.
Patterned Wallpaper
Forget standard wallpaper, and opt for something with a vivid design or even consider creating your own pattern if you're feeling extra ambitious! You can also use paintable wallpaper if you want to customize the look of each wall in your space.
You can also read: Hall Furniture Design Ideas For Your Home
Multi-Purpose Shelves
Shelves are not just for book storage anymore! Hang floating shelves on your wall to display prized possessions, store books or trinkets, and create dimension.
Ornamental Mirror
Mirrors are a great way to add interest without taking up too much space. Not only do they reflect light and make the room appear larger, but they also can be customized with ornamental designs that add character to your wall.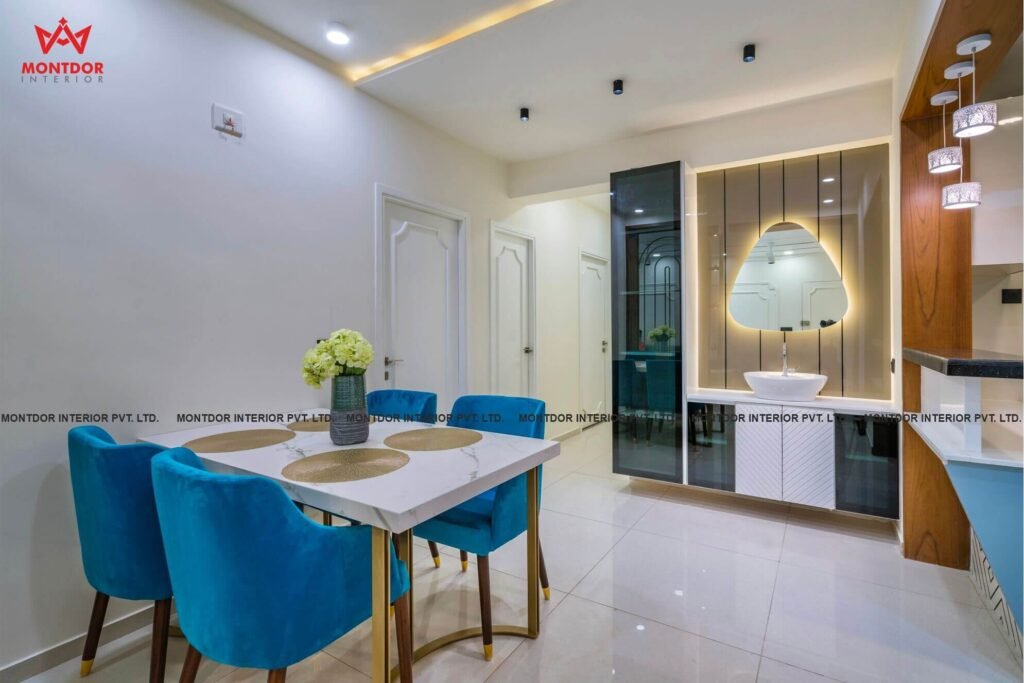 Natural Element Decor
Greenery, driftwood, and other natural elements all look great on a blank wall! Whether you're creating a hanging garden or mounting accents like sea shells, these pieces will bring life to any space.
No matter how you choose to decorate your walls, the possibilities are truly endless. You don't need expensive pieces or pricey artwork — follow these easy DIY ideas and create something that's meaningful and special to you! Get creative, have fun, and don't forget to show us what you come up with! If you need any help regarding home interior design, contact to one of the best interior designer in Ahmedabad.