Are you a first-time homeowner overwhelmed by all the different design possibilities out there? It can be hard to know where to start when trying to choose the right design for your home. No matter if you have a tight budget or want something simple and beautiful, getting the perfect house design doesn't need to break the bank. With these five secrets, you'll be able to get an amazingly low-budget simple house design without compromising on style or quality. Read on – let's get started!
Tips to Get Low Budget Simple House Design
Start with a Good Plan
A good house plan is the foundation of any successful design project, so make sure to take your time when choosing the right one. You'll want to be sure that it meets all of your needs in terms of size, layout, and amenities while still staying within budget. Look for plans that are versatile and can be customized to fit your lifestyle.
Consider Modular Construction
Modular construction is becoming increasingly popular as a cost-effective way to build a home. It uses pre-fabricated components that are quickly assembled on-site for greater efficiency, which can help save time and money compared to traditional building methods. The end result is a durable, high-quality home that looks great and can be customized to fit your exact needs.
Look for Inexpensive Materials
When designing on a tight budget, you'll want to focus on finding the most affordable materials possible. Look for recycled or reclaimed materials that can give your home a unique look without breaking the bank. Vinyl siding is a great option for exterior walls, and it's very affordable. You can also find inexpensive flooring options such as laminate or vinyl that will give your home an updated look without costing you a fortune.
Rely on Natural Light
Natural light is one of the best and most cost-effective ways to brighten up a room. Take advantage of natural light by using larger windows and skylights where possible. This will reduce your need for artificial light while still adding a touch of visual interest to your home's interior.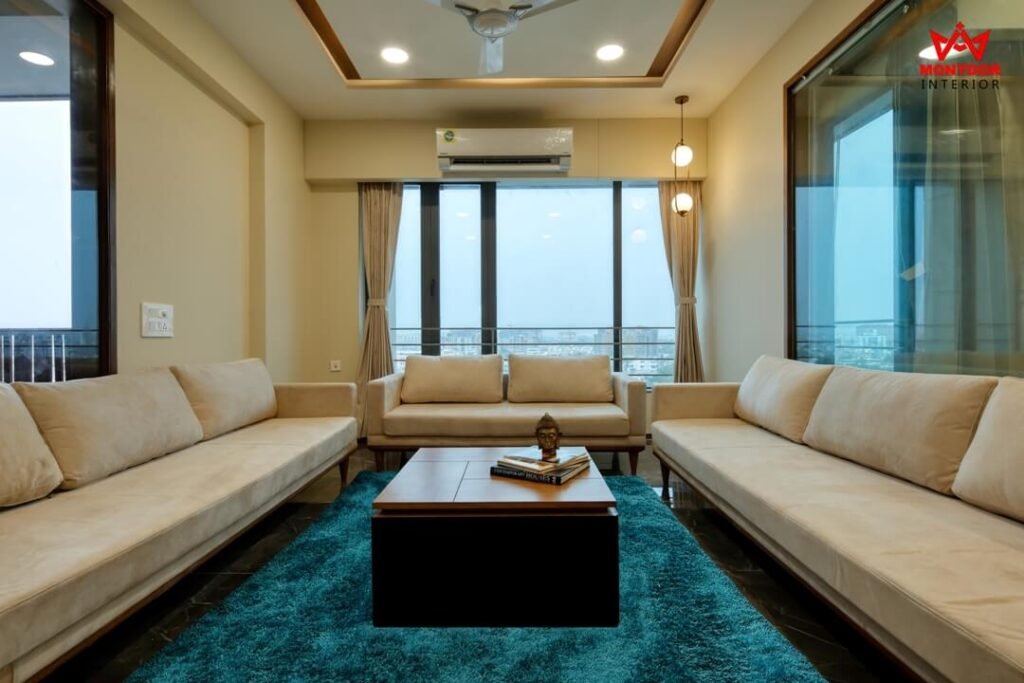 Focus on Simple Details
Keep it simple when it comes to the details of your home design. Choose timeless and classic materials that will stand the test of time, such as white walls or dark wood floors. You'll also want to focus on practical features that make a big difference in terms of functionality, such as energy-efficient appliances or modern storage solutions.
How Can Montdor Interior Help You?
At Montdor Interior, we understand that designing a home on a budget can be daunting. That's why our experienced team of professionals is here to help you every step of the way. From finding the perfect house plan to choosing the right materials and features, we'll make sure you get the best design for your budget.